Program Description
This simple computer-assisted instruction (CAI) program provides a basic playground for exploring two-voice cross rhythms on the default General MIDI Drum Kit.
The cross rhythm ratio m:n (read "m against n") is entered via two menus
m is played by Voice 1, and n is played by Voice 2.
Voices 1 and 2 may be turned on/off so it is possible to hear the individual rhythmic streams.
To reduce visual clutter, the initialization messages (loadmess), send–receive messages, and key objects that implement playback via the space bar have been hidden from the user using Max's Object > Hide on Lock feature. The complete patcher is shown in Figure 2 (below).
Here are step-by-step instructions for using the app:

1. Set the tempo in beats per minute.
2. Set the ratio m:n, where m and n may vary from 1 to 24, inclusive.
3. Press the Start/Stop toggle, or space bar, to start and stop playback.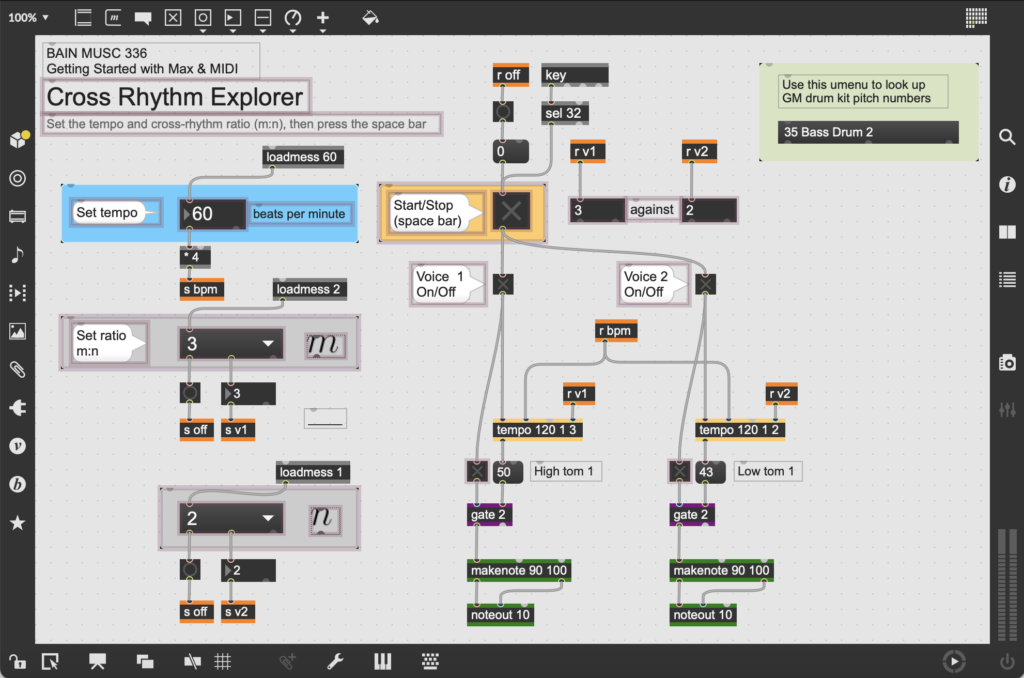 Objects
Updated: 10/24/23